#12 Inclusive by Design
Our world is typically built for affluent, white, and able-bodied, adult males. It's a sound idea to design for a default, a typical customer. But when you're ignoring up to half of the potential audience, your default may not be so standard in real life, right? People of all shapes and colours need to see themselves reflected in all aspects and layers of society. So in our final episode of season two, we look into how we can design our world to be more inclusive.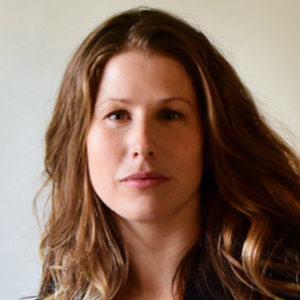 Caroline Criado Perez
In her latest book Invisible Women, Caroline exposes the data bias in a world designed for men. With a plethora of baffling examples, she shows how women are often left out of research and product development, with consequences ranging from inconvenient to lethal. We could listen to her for hours, but we prepared a more succinct selection of her fascinating thoughts and findings.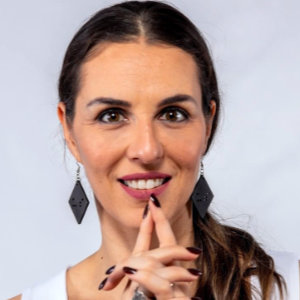 Samanta Bullock
Born and bred in Brazil, Samanta now lives in London, where she runs an online shop for sustainable adaptive fashion. These are regular clothes with small tweaks and improvements to make them more comfortable and accessible to people with all kinds of abilities. Tune in to hear her compelling life story!
Additional notes & links
Representation is key. Check out Mannequal, making disabilities more visible in our storefronts: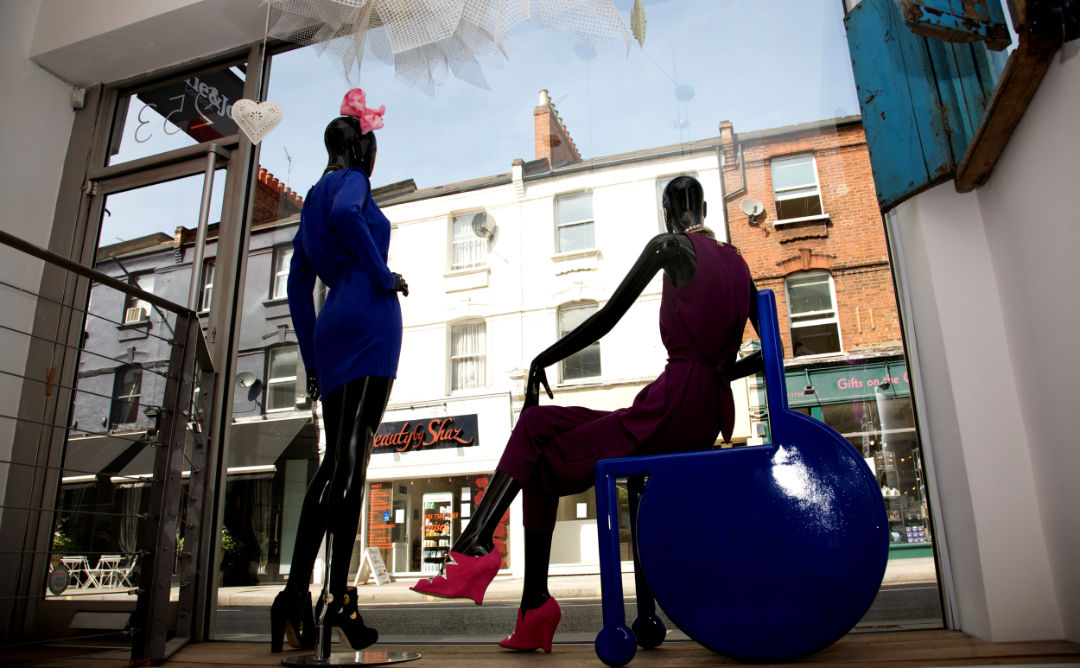 Credits
🎵 All music by Lennart Schoors, except:
Rad Wolf – Use Your Body as a Weapon
Lee Rosevere – What's Behind the Door
Lee Rosevere – All the Answers
Red Licorice – Say It
Laxcity – Projection
🎬 Videos:
Upworthy clip of kids drawing "male" jobs
CBS news clip of the NASA space suit sizing issue
📷 Pictures:
Picture of Caroline Criado Perez by Rachel Louise Brown

Transcript
Lennart: Picture this: Back in August last year, Ellie Pell, a 27-year-old ultrarunner, is competing in the Green Lakes Endurance Run. It's a gruelling course stretching 50 kilometers in upstate New York. Ellie had been in third place for most of the race, but when she got near the final aid station, she saw the man in first place, taking a short break to drink. She didn't hesitate, overtook him and pushed on. She completed the race in just under 4 hours, at a blistering pace. It took seven more minutes for the second contestant to cross the finish line.
Lennart: Ellie climbed the podium to claim her award as the first place finisher, and … also the first place female trophy. And the man in second place? Well, he got … nothing. There just was no first place male trophy. You see, never before had a woman won this race, so the organisers hadn't even anticipated the scenario. But as female athletes continue to improve, their chances of winning events like these are growing.
Mei: Cases like these reveal a very real bias. It's often unintentional, but nevertheless pervasive throughout many, many parts of our society. Our world is typically built for affluent, white, and able-bodied, adult males. Now it's a sound idea to design for a default, or a typical customer, and that's often economically viable. But when you're ignoring up to half of the potential audience, your default may not be so standard in real life. In this episode we'll look into how we can design our society to be more inclusive.
This is Tomorrow People, a show about building a better tomorrow, today. I'm Lennart, and I am Mei
Lennart: One of the most common factors in sloppy thinking, lazy stereotypes, and unchecked biases, is gender of course, like in the case of ultrarunner Ellie Pell. And although we do want to acknowledge diversity in gender expression, our first interview comes from a classic binary male/female perspective. We met with a British feminist in a small Amsterdam hotel lobby.
Caroline Criado Perez
Caroline Criado Perez: I didn't grow up as a feminist, at all. I hated feminism actually. I thought it was embarassing and stupid.
Lennart: Okay. Well, this is Caroline.
Caroline: My name is Caroline Criado Perez, and I'm a writer and feminist activist.
Lennart: So she does identify as a feminist now. What changed?
Caroline: So I did actually have a proverbial lightbulb moment. Basically that all changed when I went to university in my mid-twenties. And I had to read feminism for the first time. And I read this book called Feminism and Linguistic Theory.
Lennart: That's a book written in 1985 by Deborah Cameron, and it focuses on the idea of the generic male in language. You know, when we refer to people and we're not really sure about the gender, we often use pronouns like he, him and his. When we talk about humankind, we talk about the age of man. And there are lots of gendered titles, like policeman, barman, chairman. Caroline had vaguely heard about things like gendered language before, but…
Caroline: I just thought it was yet more evidence of how stupid feminism is. You know, it's so trivial – really, they're complaining about language? Have they not got better things to worry about? But, when I read this book, it made me realise, for the first time, that actually when women hear these words, they picture a man. They're not as likely to picture a woman.
Mei: You know, it goes even further than that. Check out this video I saw a couple of years ago…
Teacher: This afternoon, we're going to draw people doing different jobs. And the first job we're gonna draw, is a firefighter.
Mei: So you see the kids making drawings of a firefighter, a surgeon, and a pilot. 66 drawings in total, but only 5 were drawn as women.
Teacher: What's your firefighter called?
Kids: Mine's called firefighter Gary. Firefighter Stan. Firefighter Simon. He's big and strong. He's got a big helmet on.
Mei: After that, the kids were confronted with real people in these jobs…
Women: My name is Tamsin, and I'm a surgeon in the NHS. My name is Lauren, and I'm a pilot in the Royal Airforce. My name is Lucy, and I'm a firefighter in the London fire brigade.
Mei: And now you see these kids totally surprised, as they just assumed these jobs belonged to men. You see, we aren't even talking about gendered titles here, but they're linked to men anyway. So to me that proves how important it is to at least think about the language we use and how it shapes our thinking.
Lennart: The realisation that language profoundly shapes the way we view the world, made Caroline question a lot of other things in her own life as well.
Caroline: Basically that just blew my mind, because, you know, here I was, 26, and I started thinking about, you know, everything I had ever been taught, and everything that I saw. You know, the history I was told was about men, the literature that I was being made to read was written by men. The films that I watched were about men's lives. The books that I read, the media that I was consuming, … And it just made me realise how powerful biases can be. That you can have them in your head, they can be shaping the way you view the world, and you just don't even know that you have them.
Lennart: Since then Caroline has written two books, about pioneering women who have made history, and about how the world is largely built for and by men. One of her talking points is the gender data gap. In a lot of academic and market research, we simply don't have enough data on women. That gap can result in small inconveniences, but it has also created many situations where this invisible bias has a profound effect on women's lives.
Caroline: A lot of them are incredibly shocking, and you know, life-threatening for women. Things like car crash-test dummies.
Lennart: For many, many years, crash-test dummies were based on the average male. Which is significantly taller and heavier than the average woman. It wasn't until 2011 – only 9 years ago – that the United States started using female crash-test dummies. And still, today here in Europe, there is only one test where a female dummy is mandatory, and even then it's only tested in the passenger seat.
Caroline: Basically everything in the car is wrong for women. We haven't designed a seatbelt to accomodate breasts. The sort of standard seating position is further back than most women will sit, and that means that they're not safe. Seats are sort of too firm for women, because we've used a much heavier car crash test dummy. So in a crash a woman is thrown further forward.
Lennart: And there are countless other examples. Like, surgeons having to stand on a box for hours because the operating table wouldn't go low enough. Body armour and life vests that don't fit women, simply because they were designed for male bodies. In the medical field, it sometimes feels like treatments or medicines have been tested more on animals than on women. And then there was this story about a year ago:
NASA says the first space walk featuring two women astronauts will not happen as scheduled this week.
NASA calls it a space suit sizing issue, after McClain realised a large suit limited her reach.
Lennart: So yeah, they had to postpone the first all-female space walk, because there was only one medium size space suit.
Lennart: In a lot of these examples, there is no particular intention to ignore or marginalise women. These cases are simply the product of their society. A society where a majority of decision makers, engineers, designers and developers, are male.
Caroline: The majority of what I write about in the book, I think, is just about a bias of people forgetting to include women. But I think the thing that, ultimately, infuriated me the most, and continues to infuriate me, is, rather than one particular example, is the excuses.
Lennart: Sometimes the people in charge are very well aware of the issues.
Caroline: You will have medical researchers, and car safety researchers actually, talking about how, "well, we have not tested on women in the past, so we can't start now", you know. Because, you know, you wouldn't have comparable data. Or, you can't test on women because women are too complicated. You know, I've had researchers say that the menstrual cycle will interfere with the results. Well, yes it will interfere with the results, sometimes in a really dangerous way, and you need to know that, you know. The fact that the menstrual cycle interferes with the results is a reason to study women, not a reason not to study women. Similarly, you know, I have researchers saying "oh we'll start off with men, and if we find anything interesting, then we'll add women". But what if you don't find anything interesting in men? So you know, that, again, as an excuse doesn't work. So the excuses, I think, are the things that make me facepalm the most.
Mei: I feel that, at this point, we should also look at ourselves, and talk about this very podcast. Because, I don't know if you've noticed, dear listener, but we have done a pretty poor job to be honest. We've done a quick tally here, and in our first season, we had a total of 18 guests, of which 8 women. So that's not quite fifty-fifty, but it's pretty close.
Lennart: Right.
Mei: But in this second season, we have 15 interviews, and only 5 were with women. In fact, the first three episodes this season, we didn't have a single female guest. And, you know, we've tried. Whenever possible, we try to interview women, but it is not always easy. I'm not sure if it's because they simply don't exist, or that maybe they focus on doing their work, not feeling the need to shout their accomplishments from the rooftops.
Lennart: Like, we contacted this company founded by two women, and we sent them an interview request, and they proposed interviewing one of their male employees. And that's just one of many examples. So even if you're aware and you're trying, it proves to be hard to materialise those principles. In our search for Tomorrow People it sometimes seems there are a dozen men for every woman. We asked Caroline Criado Perez about that, and she told us to just try harder, because she doesn't believe the system will simply correct itself.
Caroline: If you want to have a society that really does promote people on their merit, you have to institute really strict systems to enable that to happen. We have this obsession with meritocracy. And thinking that meritocracy is like a natural state of being. When all the evidence shows that it very much isn't.
Lennart: Now, really strict systems, does that mean quotas and positive discrimination?
Caroline: If you look at studies that look at quotas, we sort of think of them as positive discrimination – giving women a leg up. Actually they're not doing that. What they're doing is removing mediocre men and replacing them with better women. And yeah, it sucks if you're a mediocre man, you know, you're gonna have a woman who actually deserves the job getting it. But ultimately it's gonna be much better for the businesses to have actually the best people for the job. We really need to start thinking about teams. So rather than thinking, you know, "I really like Bob, he's a great guy, we should get him in the team", when the team is made up of six other Bobs. I'm sorry Bob, but we really need a Patricia. I don't know where I've got these names from – they're terrible names. But do you know what I mean, like, it's about filling gaps in your knowledge, it's not just about, this guy who really deserved the job didn't get the job. And that is how we think about quotas, and I think that's one of the reason people hate them so much. But we need to move away from this sort of thinking about the individual to thinking about the group more. Because ultimately, the team is really important when it comes to design.
Lennart: One area where data gaps can potentially be very dangerous, is the tech sector. In a world where we create artificial intelligence and train neural networks, the problem of tainted data is often amplified.
Caroline: It makes it worse. Because the data that we have is so biased, and the research shows that, the worse the bias in the original data, the worse the amplification effect.
Lennart: There have been many examples of algorithms that have been fed historic facts and figures that were loaded with prejudices and stereotypes, and the result is that the machine assumes those facts and figures as the norm, and will sometimes skew even more towards inequality.
Caroline: Algorithms are being introduced into pretty much any aspects of our lives that you care to think about. And it's gonna perpetuate, and it's gonna be a vicious cycle. And the thing that really worries me, is that there is no evidence from the tech sector that they have grasped the enormity of this issue.
Lennart: Maybe you might argue that these are growing pains, that the tech world was simply caught by surprise and just needs to catch up. But that's not really a fair assessment though.
Caroline: I just found out about this woman called Karen Spärck Jones, who was a computer scientist who basically came up with the computational model that all search engines now rely on. And back in the seventies, she was trying to tell technologists "you have to think about social issues when you are writing your code, because this stuff is going to be important, and it's really going to affect society". And it's taken us until, you know, the US presidential election, and Cambridge Analytica, for the tech world to suddenly think, "oh hang on a minute, maybe there's something we need to think about here", and not keep acting as if "oh technology is neutral, technology is objective, the problem is people, not the code". And you have this woman, you know, back in the seventies, trying to wake people up to it. And they still haven't woken up to it.
Lennart: If you consider that women make up just 25% of all computing jobs, and only 7% of venture capital partners, you get a clearer picture of the problem of gender representation. But of course, when it comes to representation, there are many more attributes than gender of course. That's coming right up.
Mei: When we were doing research for this episode, I ran into this really cool example where technology can actually fix, or at least help with one particular inclusive design issue. So, you know, how women have things like makeup, clothes and shoes in nude colours?
Lennart: Oh, you mean, like stuff made to match your own skin colour?
Mei: Exactly. But what do you do when your skin colour isn't a shade of Caucasian? Women of colour often seem to be having a hard time finding makeup and clothes that match their skin tone. And now there's this startup that has developed software for cosmetics companies. You upload your picture and it uses machine learning to determine your skin tone, so it can recommend the matching products for you. They call it the Nudemeter.
Lennart: Oh wow, that's cool!
Mei: Yeah. We found a few European companies making shoes, underwear and makeup in a whole range of skin tones. But the most remarkable was this company that makes band-aids for different skin colours. They do have that typical pinkish light tone that doesn't really work for anyone, but they also have a sort of caramel-coloured medium bandage, and a more chocolate-like dark one. In fact, we had an interview scheduled with them, but that fell through at the last moment, unfortunately. We'll post a few of these products on our social media, and link them on our website at tomorrowpeople.today.
Samanta Bullock
Lennart: Now, if we want to design an inclusive society, so that everyone can achieve their dreams and fulfil their potential, we need good representation. People in all kinds of shapes and colours need to see themselves reflected in all aspects and layers of society. We talked about gender and skin colour, and there's also age, religion, … uhm, what else?
Mei: Well, you're missing an important one. Which is why I had a call with London.
Samanta Bullock: Hello? Can you hear me?
Mei: Samanta?
Samanta: Great, nice to meet you.
Mei: So this is Samanta.
Samanta: My name is Samanta Bullock.
Mei: And she was born and bred in the south of Brazil. Samanta wanted to become a model.
Samanta: Yeah, I started modelling at the age of eight years old.
Mei: And around the same age she got into tennis.
Samanta: I also started to play tennis at a very early age. I was 8-9 when I started to play. And I was the number one of my city actually.
Mei: But then, at age 14, came that other defining moment. She was really fascinated by her father's shotgun, and while she was playing with it, the gun accidently went off in her lap. Her organs and spinal cord were severely damaged, and her dreams were shattered.
Samanta: The first thing you think, is you want to survive.
Mei: It was a miracle that she came out alive, but she was permanently paralysed, and bound to a wheelchair.
Samanta: And thereafter, really I thought "yeah, my career is over". It's not that I gave up, it's just that I didn't have the choice.
Mei: You see, wheelchair models just weren't a thing. Even today it's a rarity. So Samanta focused on rehabilitation and physical therapy. About a decade later, she did pick up one of her early passions again.
Samanta: I discovered wheelchair tennis, so 12 years after I started to play again.
Mei: And she was good at it.
Samanta: I became the number one wheelchair tennis player from Brazil.
Mei: But when some of her sponsors started to ask her to model with their products, she figured…
Samanta: You know, I could be a model for wheelchair users, and sell things for disabled people, so…
Mei: You know, when able-bodied people go shopping for clothes, they can pick pretty much whatever they want, as long as they like the looks and it fits, right? But if you have some kind of disability, you might need what's called adaptive clothing. These are regular pieces, just like we all wear, but with small tweaks and improvements that make them more usable, more accessible. And not just for wheelchair users, but also for people with prosthetics, people with Alzheimers, short people, or anyone in fact. So think of things like dresses with more practical zippers, shirts with magnets or velcro instead of buttons, pants with a high waist for when you're always sitting down, or underwear with easily accessible closures.
Mei: The problem is that there is just not that much choice in adaptive clothing, and then we haven't even mentioned aesthetics. Being bound to a wheelchair herself, Samanta was always frustrated by the lack of luxurious clothing for disabled people. She moved to London, and decided to start a company, to help people with all types of bodies find the right clothes. It's called the SB Shop.
Samanta: It's basically an inclusive and sustainable online shop, where we focus on representation and comfort. That feeling of, to be empowered, to be beautiful. And at the same time, it makes life much easier.
Mei: Again, representation is the key here. But there's also a bit of a chicken or egg problem, says Samanta.
Samanta: People don't see disabled people around, and it's so hard for us to get outside, to get around, to get buses, to get everything. It's so much easier to be at home. We need to go out, we need to be there, people need to see us. So we can break the cycle.
Mei: You know, people with disabilities are not a small group, at all.
Samanta: We are consumers, we are 20% of the population, we are 1.2 billion. We have the economic power of 3 trillion dollars. And we're not going to be quiet, we're going to be fighting for our rights.
Mei: They have enough trouble already getting out and about, so the goal is to have one less barrier, by providing good-looking and good-fitting clothes. And of course, the models in the SB Shop come in all shapes and sizes, with all kinds of abilities.
Samanta: As I say, like, we don't have models, we have role models, actually. Because we know their stories, we know the people behind. And we want to share their stories, we want to motivate people. You know, you cannot judge a fish for their ability to fly, so you need to find what they are good at. We are all different.
Conclusion
Lennart: It's important not to frantically avoid generalisations and stereotypes, but to be aware that they are generalisations and stereotypes. It all starts with a common misconception, according to Caroline Criado Perez.
Caroline: People thinking that, if I'm a biased person, that makes me a bad person, rather than just a human being. We are all biased. You're just someone who was brought up in the same society as everyone else, and fed the same data. You know, in a way, we're like biased algorithms, we've all been fed this biased data, and as a result we've ended up as biased.
Lennart: So when we design our world – and I'm using design here in the broadest possible sense – we need to counter that inherent bias. But inclusive design is not a checklist you can quickly run through at the end. We need to gather data and consult people of as many ages, races, backgrounds, genders as possible, and include them, from the start, in the design process.
Caroline: We need to drastically improve diversity. And this actually isn't just about gender, obviously. Because, what you produce, what you design, how you design it, what even is the problem that you think needs solving, so therefore the data you even think to collect, the questions you ask of that data, … These are all going to be affected by who you are. And if you have a very homogenous design team, you're going to have gaps in your knowledge. And therefore there are things you're just not even going to think of, that might be a problem with whatever it is that you design. And, you know, this is where I come back to the "it's really important to remember that this isn't about bad people doing bad things". You could be the best person, but you can't possibly know what it's like to be someone who is a different sex, and a different age, and comes from a different culture, let's say, right. You just won't have those experiences. Like, I'm not pretending it's easy – it's not easy. But who said change was easy?
Credits
Mei: This episode of Tomorrow People was produced, hosted, edited and scored by Lennart Schoors and me, Mei Van Walleghem. We had some additional music by Lee Rosevere and Musicbed. Thanks to our guests Caroline Criado Perez and Samanta Bullock. We also have to thank to Bénédicte De Jaeger, Vivian Murad and Jamela Acheampong.
Lennart: This wraps up second season of Tomorrow People. We'll be focusing on other podcasts and projects in the coming months, so the best way to stay in touch is by following us on Instagram, Twitter or Facebook, or by signing up for our email newsletter. You can find all those links at tomorrowpeople.today.
Mei: So far, we've now made 12 episodes of this podcast, and we put a lot of time, energy and love in each and every chapter. If you haven't heard them all, you can always go back and listen to your heart's content. And please, don't keep them to yourselves, but tell your friends and family, write a review, leave a rating. And we'll hear each other soon!