#5 Blue Space
After neglecting and hiding the waterways in our cities for decades, we're slowly rediscovering their benefits and potential. In this episode we feature three stories of people working with water in an effort to make their hometowns better.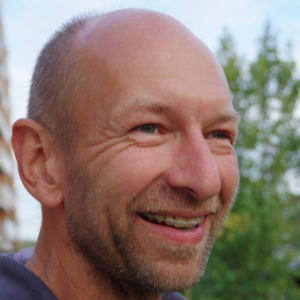 Geert Dekleermaeker
After a career in construction, Geert thought it was time for something else entirely. So now he builds SmartShips and carries people and cargo all through the city. Discover the full story of this unique and green mode of transport, and Geert's ambitious vision for our waterways.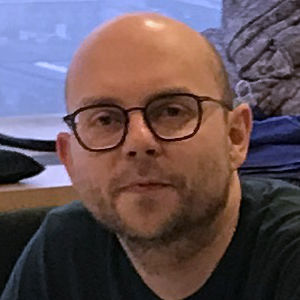 Paul Steinbrück
Paul is the coordinator for the non-profit Pool is Cool, a wonderful group of volunteers who are trying to fill a big void in Brussels, the capital of the European Union: there is currently no public place for outdoor swimming in the entire city! We visited them last winter, when they were busy preparing some of their wonderful events and projects.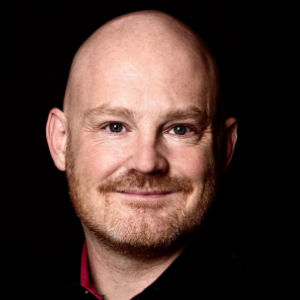 Morten Kabell
On the other side of the spectrum we find Copenhagen, which does have a thriving outdoor swimming community, with beaches, harbour baths, and very clean waters. I spoke to Morten, the former mayor of environment, about some deliberate choices made years ago, that made all this possible.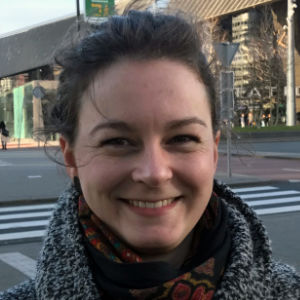 Anne Witteveen
Finally we arrive in Rotterdam, where there is a large and intriguing square in the middle of the city. Nicknamed the water square, it's an intricate system to deal with a certain aspect of climate change. But Anne Witteveen and her colleagues are also working on lots of smaller, yet equally interesting projects that contribute to climate resilience.
Additional notes & links
As mentioned in the episode, a good way to raise awareness for outdoor swimming and water quality is the Big Jump – a yearly event organised all throughout Europe. See you on July 14?
This time lapse gives a good impression of the Super Dry Pool organised by Pool is Cool:
Credits
🎵 All music by Lennart Schoors, except:
Lee Rosevere – Southside
Lee Rosevere – Puzzle Piece
Lee Rosevere – Night Caves
Transcript
Introduction
Lennart: You're listening to a group of friends sitting down for a drink in the middle of the city. Even though it was winter time when I recorded this and it was nearly freezing outside, you can hear them cracking cold beers. But, what you can't hear though, is that they're on a boat, or more like a raft. That's because the raft has a totally silent electric motor, and it's 100% solar-powered. It was created by this man…
Geert Dekleermaeker: My name is Geert Dekleermaeker
Lennart: … and he calls these rafts
Geert: SmartShips
Lennart: … SmartShips. But while taking tourists on a sustainable water trip around the city certainly is fun, his ambitions reach much further…
Geert: Different companies are calling me and asking "Can you build something for the transportation of goods?" Like packages, or deliveries, whatsoever – with an engine without any noise, without any CO2, without any dust, … yeah, the future is water.
This is Tomorrow People, a show about building a better tomorrow, today. I'm Lennart, and I am Mei
Mei: Historically, we built a lot of cities close to rivers, lakes and seas. That's because the water provided us with transport, trade, food, drinkable water, power generation, waste disposal, and much more. Over time though, we've started treating the water poorly, so rivers quickly turned into sewers. In the late 19th century many waterways – because of that – were boxed in and enclosed, and subsequently neglected. The land was heavily built upon, paved with roads and parking spaces. We turned our backs on the rivers that we had once relied upon for our prosperity.
Lennart: Since the 70s and 80s however, we've come to rediscover our blue space, that's the urban design term often used for our collective waterways, lakes and ponds. Several cities started opening up previously covered streams in a process called daylighting. European cities like Zurich, Milan, Oslo, Madrid and many, many more.
Lennart: Scientist have long figured out the many benefits of blue space: there's the obvious improvement in biodiversity, it provides cooling to mitigate the urban 'heat island' effect, it creates space and views, which in turn have proven positive effects on health and well-being, but there are more reasons …
Mei: That's why, in today's episode, we have three stories of people working with water in an effort to make their cities better.
Transportation: SmartShip
Lennart: So, back to the SmartShips of Geert Dekleermaeker. Before getting into boating, he made a career as an entrepreneur.
Geert: I worked indeed fifteen years for a construction company. I was a bit – I didn't have a burnout, but I was fed up, being an entrepreneur. I thought "Okay, I will build some ships, enjoy my life, meet nice people, and seize the day", but…
Lennart: … but before he knew it, he was turning his hobby into a business again. First he started with a B&B.
Geert: It was just a side idea. In fact, I'm fond of ships. I love sailing. So I started building ships for a B&B – bed and boat. But old ships have old engines, and I don't know a lot about engines, so I thought, okay, I will build something very simple. And then I thought, okay, why not electrical, and why not solar energy and a battery. And it works.
Lennart: So he got to work and made a very simple raft.
Geert: It's a light vehicle, so it's built in aluminium, because of the weight It's a catamaran, so it has two bodies.
Lennart: Imagine a flat wooden deck fenced off with a metal railing, resting on two rows of cylinders filled with air. The raft has a very minimal draught, so it doesn't reach deep into the water surface. This allows it to be propelled by a light electrical motor powered by sunlight. It may not sound sturdy, but it feels surprisingly robust.
Geert: Yeah it's basic but it works.
Lennart: … and the concept quickly took off
Geert: Really the first day I went travelling with my first little engine, I got calls from people. Immediately I started renting it, and now after two years I have ten of them.
Lennart: And you make these yourself?
Geert: Yes and no. I started building it 100% by myself. Now I'm working with subcontractors who are building them for me.
Lennart: So have you ever had one of them sink?
Geert: Not yet! I didn't have the pleasure yet, but who knows? This one is aluminium. I'm going to try different sorts of plastics, metal of course, … Who knows, maybe one day, one will sink.
Lennart: So, they float, they're successful, you even had the design patented, … but solar energy, does that always work?
Geert: Well yes, if you combine it with batteries. So, as we are sitting now – you're interviewing me – even now on a grey day like this, my solar panels are producing energy. But since we're not travelling, the energy is kept in the batteries. Even at night it works, for about two hours.
Lennart: The idea of a solar water shuttle wasn't new, but pretty soon, Geert began getting phone calls, asking him to transport something other than groups of friends and family. One of the first clients was an organic farm, just outside the city.
Geert: So they really wanted to find the right way to transport their goods. Since the beginning of this year, since March, each week we travelled with goods, with their vegetables, towards restaurants here in Ghent.
Lennart: But isn't that really slow?
Geert: Yes and no. It's absolutely slow. But you have a waterway without junctions, without traffic lights, without traffic jams. So even at a speed of 6-7 kilometres an hour, after one hour you have done 7 kilometres.
Lennart: Which is plenty to reach the city centre.
Geert: This one can carry 1.5 tons, but I'm working together with the university of Ghent. We will be able to build ships that can carry 70 tons of goods, and still travelling 100% on solar energy, so it's amazing.
Lennart: Yeah, that is amazing! But won't it lead to traffic jams on the water?
Geert: Well, we will learn from the streets, and I suppose we will be smart enough to not let it evolve in that way. Secondly, the waterways are in fact very large, so once you get strict rules, we will be able to avoid waterway jams.
Lennart: The city has been very supportive of people like Geert, daylighting rivers, building quays and jetties to dock and load.
Geert: It's the old and ancient traffic way as it was, 800 years ago. So water was used a lot more than it is used at this moment. I suppose it is just a start. As I heard they are intending to open even more waterways that are now closed. If you see what water you have, what possibilities, … Can you imagine a system of transportation, without any energy cost, without any CO2, without any dust, without noise, … It works.
Lennart: There's so many potential uses for the water flowing underneath our feet.
Geert: Somebody told me two days ago, "Decades from here, people will look at us as dinosaurs".
Lennart: And when summer's in town, what's nicer than a cool refreshing dip?
Geert: Working a whole day at 30 degrees temperature, and then afterwards jumping into the water: it's nice, it's fun. If you take a shower afterwards, it's no problem at all, it's fun. I love it.
Lennart: But in some places, going for a swim is a little more problematic. That's after the break.
Break
So you're sitting in a train, or doing dishes, or you're out for a run, and you're listening to Tomorrow People, this very podcast. And you're wondering about something we mentioned, you have this burning question in mind. Well, we've received a few of these questions already, so we decided to do a little Q & A, at the end of this season.
Send us your questions, whether they are for us, or for any of our past guests, and we'll see if we can get you an answer. You can email us, or message us on Instagram, Twitter or Facebook, however you like. And it would be really cool if you could record your question, in a voice memo on your phone for example, and send that little audio file to us. So send us your questions.
Recreation: Pool is Cool
Mei: It's springtime, summer's coming, and what's better than taking a dip on a hot day. Ponds, beaches, canals, pools, harbour fronts, … there's something in every city! Well, except for the capital of the European Union.
Paul Steinbrück: Indeed, it's truly an exception all around Europe or even the world, that a city of the scale of Brussels, with more than one and a half million inhabitants, has absolutely no place to swim in the open air. There's no outdoor pools, no lakes, no beaches, … In the canal it's forbidden, so there's no place to go. We think outdoor swimming is something essential for the living quality of a city, certainly of the scale of Brussels.
Mei: This is Paul.
Paul: I'm Paul Steinbrück.
Mei: He's a German living in Brussels for a decade now, and the coordinator of the non-profit organisation Pool Is Cool. With a team of about 10 other volunteers, they're on a mission to make open air swimming a reality in Brussels.
Paul: Pool is cool came into existence in 2014, a year with a very hot summer, when suddenly several people here in Brussels – independent of each other – raised the question to themselves "Where can we go for a swim?", and the answer was nowhere. In fact, there have been outdoor swimming pools in Brussels in the past. There were in total four of them. But maybe also contrary to most outdoor swimming pools in other cities, the pools in Brussels were all private initiatives…
Mei: … and the land was eventually sold to make way for more lucrative housing projects. But swimming in canals and lakes, isn't that a question of safety?
Paul: Well it's simply legally forbidden. So in the regulations for parks, which then also are applicable for the lakes in the parks, for example, or for the canal, it's simply forbidden. Yes, in the case of the canal, it's understandable. Both, the water quality is uncertain but also there are big ships passing in the canal. So it is indeed a question of safety. On the other hand, in the lakes, it's more a question of not knowing. In the sense that there is simply no data about the water quality, at the moment. So indeed it's legally not possible, at the moment, to swim outdoors in Brussels.
Mei: And that's where Pool Is Cool comes in. The approach is multi-faceted:
Paul: A big part of our work is researching reference examples, technical solutions, financial and spatial models, … about how to realise outdoor swimming in Brussels. Also in order to be some of the stakeholders, or the partner in the city that knows about it, so when we talk to authorities, to politicians, that we have the answers. So that's the ambition for us to be the expert in Brussels on outdoor swimming.
Mei: Next is debate.
Paul: It's very important that we publish, that we share this knowledge and discuss it with the people, in order to also shape the public opinion.
Mei: And finally, the most public part of their activities: events and projects. One of their most remarkable was the Super Dry Pool.
Paul: Well the Super Dry Pool was invented for a festival for youth, kids, culture, poetry, music, etcetera. And simply, since it's impossible for a one- or two-day festival to come up with a real pool – and also the budget was limited – we came up with the Super Dry Pool. Which in itself was just a huge 25 by 15 metre blue plastic sheet.
Mei: So imagine this huge blue plastic sheet, spread out on a slightly sloping lawn. Then you add a few water hoses, a tiny bit of soap, and all around this, everything you can find at a regular outdoor pool.
Paul: So there was a slide, there were changing rooms, there little kiosks where you could buy something to eat and to drink, there were chairs to lie in the sun, and the lawn itself.
Mei: The weather was great, and it turned out to be an immense success.
Paul: There were, I don't know, hundreds of people at the same time on this fake plastic pool, with inflatable mattresses, and flamingos, and it was pure chaos on this pool. But it also showed that it doesn't need a lot to create this experience, on the one side. On the other hand it also showed the massive interest of people in outdoor swimming facilities. Even though it was fake, it also showed the potential of it, which goes beyond what indoor swimming pools have – where you usually go for sports swimming – outdoor swimming adds the social aspect. And of course it goes together with the fun. It's simply a place where everyone goes, when you are in your swimming suit, you're almost naked, so you could say people are much more equal than in everyday society. So we think it's a very democratic experience for everyone, and can be the chance also to be places where people of all classes and cultural backgrounds mix, in a city that is as diverse as Brussels.
Mei: If you take a quick look around in other big cities, you'll find plenty of places with a healthy outdoor swimming community.
Paul: Paris makes big efforts, basically all cities in Germany, in Scandinavia, even in London you have it, … So you could almost look at all bigger cities, and also smaller cities in Europe, because they see that swimming in the city, in the urban fabric, and in the water that is existing, is also a proof that the water quality is good. So it's a very visible sign that the efforts a city does to improve the water quality are successful.
Copenhagen Pools
Mei: One clear example of a thriving swimming community in clean waters, is Copenhagen. There are several harbour baths, open air swimming pools and beaches in the city. They're free and open 24/7 in the summer months. Lennart, weren't you there last year?
Lennart: I was indeed, let me take you there…
Lennart: This particular harbour bath I'm looking at, which was the first one, is basically just part of the very wide canal that splits the city in two. The baths are separated by a floating wooden structure. I can feel it going up and down as I sit here. There are no barriers for the water other than a simple net to keep the debris out. It's basically 3 pools, from a shallow children's playground, up to a super long pool with a 5 meter diving board at the end. And it's a nice day in September here in Copenhagen, but it's not particularly warm outside. I can see the sun hidden behind the clouds, but I see plenty of people here. It's close to six in the afternoon and they're coming here for a quick dip after work. I just saw this man in suit and tie come in, get changed, go for a swim and put his suit on again – all in less than ten minutes. No shower can be that refreshing.
Lennart: To find out how all of this came to be, I met with Morten Kabell.
Morten Kabell: Well, my name is Morten Kabell, and for the last four years I was responsible for planning, transport, architecture, climate, environment and so on.
Lennart: He was a member of the city council for twenty years, which put him right in the front row seat.
Morten: Well, Copenhagen decided in mid 80's that the harbour needed to be clean. That we actually wanted a sewage system that was really functioning. And of course wanted water treatment plants that were really up to date, that were state of the art. The result was – through a lot of investment of course, and a lot of work – that today Copenhagen has a harbour were you can swim, where you can actually go fish. In a couple of years time, local groups even talk about having oysters from the harbour of Copenhagen.
Lennart: Did you ever get any, like, opposition about spending tax dollars on initiatives like these?
Morten: Not really, actually. In the city council, I think most of the old parties had the understanding that Copenhagen needed to move in the direction of being a clean city. And the money that is being saved here was often spent via the utility companies, so you could say it's our water bills that have paid for it. But in many ways, isn't it just natural? That we as human beings, we as citizens of this city, who were the ones polluting it, now we pay the same money to actually clean up? I think most Copenhageners thought that was pretty natural.
Lennart: It can get quite cold in Denmark, in Copenhagen, in the winter. But still there's like thousands of Danes swimming in the winter, in the ice, etcetera?
Morten: I think thousands of Danes is probably an exaggeration, but yeah there are people swimming here – we call them vikings. And, well there are a lot of people who enjoy a winter bath. You won't get me down in the water in December and January, I can promise you that! But the water is clean enough. And in summertime, you will see tens of thousands of people being next to the harbour, sometimes taking a swim. And the access to water is being seen as an key right, a key element to being part of Copenhagen.
Pool is cool success
Mei: Now that's an interesting thought, access to water as a basic right for citizens. Back in Brussels, at Pool Is Cool, they're working hard to make that a reality.
Paul: If you want to swim in summer, you have to work on it in winter. Actually now it's the busiest time of the year in terms of preparations. And all this happens a bit behind the screens, so it's not so visible to the public maybe, but we are now in talks with a lot of authorities. We're planning projects for next spring and next summer.
Mei: That work is about to pay off, as the new city council in Brussels has since proclaimed they're officially working on a public outdoor swimming pool. But …
Paul: One pool will not be sufficient for the size of Brussels, so our mission will not be done once there is the first place to swim.
Flood protection: Waterplein Rotterdam
Lennart: Our final story today brings us to Rotterdam again, in the Netherlands. On a sunny afternoon in February, we drove up there to see Anne Witteveen.
Lennart: She's an urban designer, or …
Anne Witteveen: A water worker, as I would like to call myself.
Lennart: We met on a large square called Benthemplein, not far from the central station. About 6-7 years ago, it looked just like a lot of big city squares.
Anne: There was just 100% pavement.
Lennart: Nothing but concrete tiles.
Anne: It was an enormous surface and they wanted to do something different with it.
Lennart: And not just for the sake of it, but because they actually had to.
History
Lennart: You see, large parts of the Netherlands lie below sea level, so they've always had a very close relationship to water, and a long history of dealing with rising rivers. As recently as 1995, they had to evacuate a quarter million people because of floods. To make matters worse, the effects of climate change are starting to manifest here as well. Scientists are predicting more and more long periods of drought, interrupted by severe cloud bursts.
Anne: Water came from 3 sides: the sea, the river, and ground water. And now, we have these massive amounts of rainwater. And our whole system is based on pumping. It means that we have created bath tubs, with dykes around it. So there was no natural system anymore to get rid of the water. So you have to deal with it, instead of trying to fight against it.
Lennart: Now, when dealing with cloud bursts, you may be talking about thousands or even millions of litres of water suddenly dropping from the sky. Our natural landscapes are equipped to deal with those volumes – in fact, the rain largely shapes the valleys and hills that make up our topography. But in cities, which are essentially made up of hard, impervious surfaces, we treat rain just like wastewater. It is disposed of as quickly as possible through a dense sewer system. But those sewers are not built for extremes, and they are often choking. The tiniest obstruction can result in floods and inundated streets.
Anne: We're more and more aware that the system we made with paved surfaces, and the sewer system that makes sure that all the water goes away, is not capable to deal with that amount of peak showers. So then we have 2 options.
Lennart: A) We can simply make the sewer capacity 5 times as large. But that requires basically rebuilding the entire sewer network, and would be prohibitively expensive. Or B) we can avoid hard surfaces, and slow down the water, letting it infiltrate into the ground at its own pace. A city should be a sponge, not a bathtub.
Mei: Now that's exactly what landscape architects and city planners are increasingly working towards. They use different fancy terms for it: the Sponge City concept, like you mentioned earlier; Water Sensitive Urban Design; Sustainable Drainage System; Low-impact development – it basically all boils down to the same principles: Daylighting rivers, expanding parks, installing green roofs, and rainwater tanks for domestic use – all great flood protection measures.
Lennart: But here, on the Benthemplein square in Rotterdam, they were thinking even further…
Anne: So what can we do with the water from the roofs? Can we not put it directly into the sewer? Can we at least slow it down? And that's what they designed: a water square based on three basins. It contains, in total, a storage of 1700 cubic metres of water. That's a lot.
Lennart: That's a 1.7 million litre water buffer. So when it starts raining, an intricate system kicks into gear. Here's how it works:
The process
Anne: Water from the buildings surrounding it is collected in rain pipes and goes through 2 shallow basins. And from there, the first hour, pumps pump the water to the sewer. Because you have garbage, filth that's collecting with this water. Then after an hour the pump stops, and then the basins fill with clean rainwater. And the large one is 2,5 meters deep. It all comes together here.
Lennart: Instead of washing straight down the gutter, the overflow of rain is collected in a cascade of open-air holding basins, filling the square with water. It's a wonderful piece of engineering, made out of connected pipes, gutters and pools.
Mei: Yeah, I'm just looking at your pictures here, and it does look pretty neat. Let me post them on our website.
Anne: In the end all the water goes to the sewer, and to the surface water. But you can delay it. You can give the sewer system time to lose the water.
Lennart: The water is also retained by lots of plants and trees. Because the beautiful thing about this water square, is that it's still a great public space when it's not raining.
Anne: It's a playground, it's a meeting area, …
Lennart: There's also a basketball court, skateboard ramps and rails. But keep in mind that this water buffering function is not hidden, at all. The open gutters are shiny and oversized, the basins are painted in vivid blue and green colours, … This was a very deliberate choice.
Anne: We also have the systems where we put it underground. But by using it here, on this square – that you can see what this system does, and what water does – that was the whole point of making people more aware of what rainwater is, and what it can do, and about how much it is. Because we don't have a clue.
Lennart: Since its inauguration in 2013, a few other squares have been designed along this concept, but it's still a pretty unique thing, even globally. One reason could be its scale.
Anne: The water square Benthemplein is one of the examples that we are worldwide famous for. It's really a big project. It was a very long process. It took more than seven years to complete this.
Lennart: And so it's not really feasible in every context. Anne Witteveen is working with smaller projects – essentially with the same goals, but without the monumental scope.
Anne: We don't have the space everywhere in the city that this water square needs. The whole method behind it, that is totally custom made. Where the water comes from, how the system works, … The idea behind it, can be multiplied. There are a lot of small streets, squares, gardens, etcetera, that are way, way too small for these big projects. And then you need to figure out something else.
Lennart: Let's go have a look at those, right?
Oude Westen
Lennart: After a twenty minute walk, we arrived in a more residential part of Rotterdam.
Anne: Well here we are in the neighbourhood Oude Westen, Akeleistraat.
Lennart: We were looking at a very short street, that was just redone. It used to be paved from wall to wall, with only a handful of small trees.
Anne: So what we did is we used the desire of the inhabitants to make their street more green. And to have kind of front yards.
Lennart: Together with the city, they drew up plans for large permeable green zones in between the front doors. The inhabitants even financed part of the project, and will be responsible for their share of maintenance too. From this spring on, the whole street will be a lot greener, and a much better buffer for excess rainfall.
Conclusion
Lennart: It's projects like these that spark Anne to talk about her vision and hope:
Anne: That only the surfaces we truly need for a functional use, are paved, but then with water storage underneath. And that all the other spaces transform. That they're a whole lot greener. That there's a total cycle of using rainwater.
Mei: We've long lived with the illusion that smart inventions and new technologies would solve our water problems, and that we didn't have to adapt our infrastructure and way of life. Today though, it is clear that we need to give water a place within our urban areas. We cannot just ignore it away.
Lennart: So whether it's transportation, recreation, flood protection or any other benefit, blue space needs a place in our cities.
Anne: We see ourselves as a leading city. We just started. So much more needs to be done. We can only make it work when everything, and everyone, every surface is joining.
Credits
Lennart: This episode of Tomorrow People was produced, hosted, edited and scored by Mei Van Walleghem and me, Lennart Schoors. Additional music as always by Lee Rosevere. Thanks to our guests Geert Dekleermaeker, Paul Steinbrück, Morten Kabell and Anne Witteveen. Additional thanks to Timo Stevens.
Mei: If you want to prompt your city to improve outdoor swimming facilities and water quality, you can participate in the Big Jump. Every year in July, thousands of people jump into lakes and rivers in order to urge authorities to protect and restore Europe's freshwater systems. So mark Sunday July 14 in your calendar. You can find a link to their website and many other interesting links and pictures on our site at tomorrowpeople.today.
Lennart: In the next episode, we'll go searching for what makes us European.